Beautiful, optimized and efficient gaming presskits:
Made with Codoku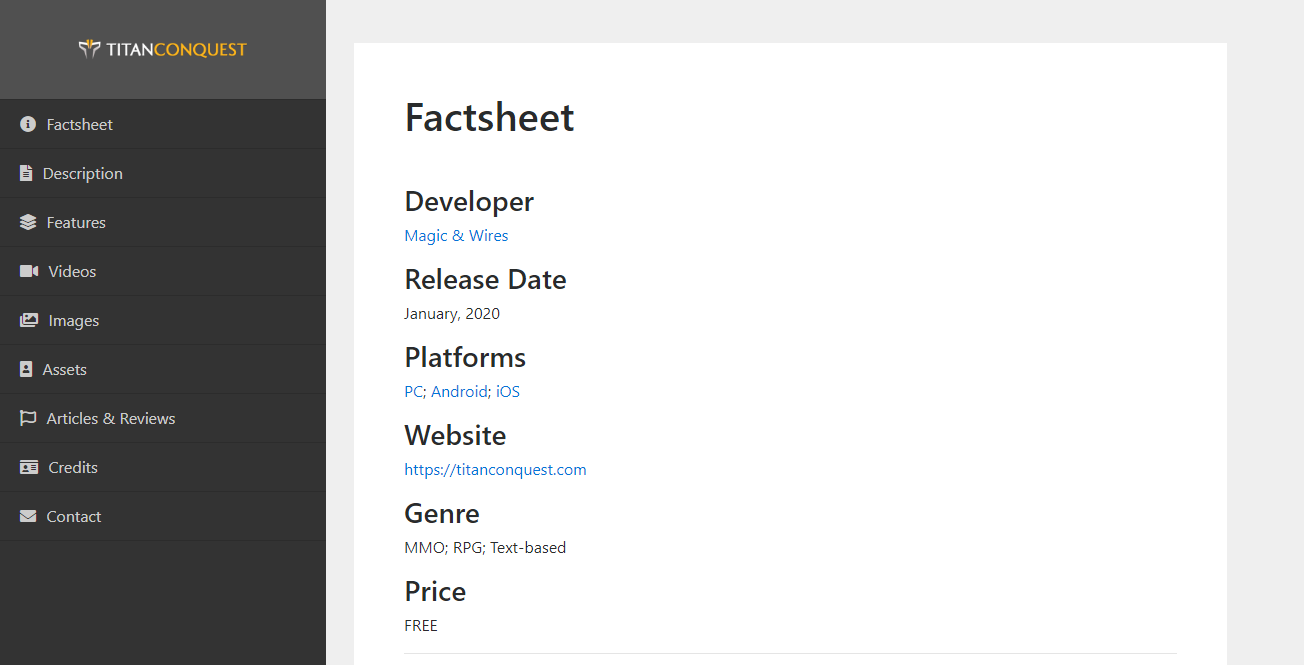 A collection of assets and information that allows the press to easily learn and write about your game, app or project.
Make it easier for media outlets to cover your games or apps and companies updates. Get in touch!
Web-based Presskits made with Codoku, the world's fastest way for building static websites.