Labs
BCreative Labs is a development playground. Here we will share several creative arts, custom mockups, HTML snippets and hotsites mobile.
Mockups
Custom and exclusive Mockups! With the use of random pictures from the internet, we create Mockups to suit our needs and for our partners.
dsgn coder
dsgn coder is a project focused on Mobile WebApps and HTML Snippets.
Berries WebApp
Contrive BB10 App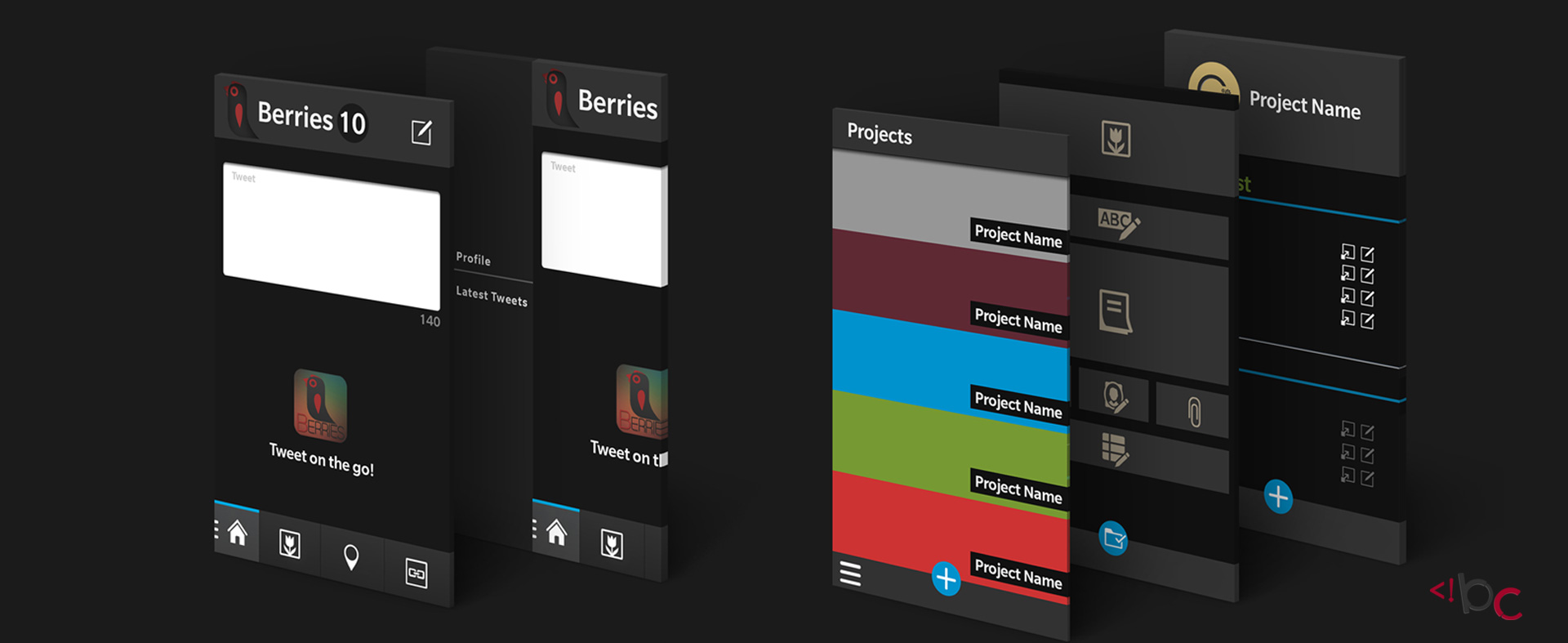 hub10
hub10 is Berry Creative official signature on the development for the BlackBerry Community: Apps, Artworks & Mockups.
In a partnership with Developers Lounge, Berry Creative provides support for app developers in their graphic needs and also support for custom projects for the community.